Free Ground Shipping on all orders $75 or more within the continental 48 states of the US!
Bingo Ball Ticket Holder
Why not get into the theme of things with a ticket holder that looks like a Bingo ball? These ticket holders are one inch Bingo balls with a flat bottom to stand on. Each is colored one of five colors and each color represents a different letter of Bingo. With stem and clip they stand roughly 3.5" tall.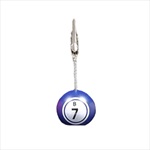 Blue
Manufacturer Part #:
  BNWTHBB011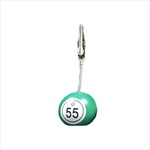 Green
Manufacturer Part #:
  BNWTHBB031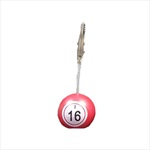 Red
Manufacturer Part #:
  BNWTHBB081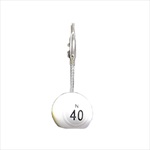 White
Manufacturer Part #:
  BNWTHBB1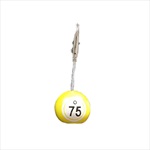 Yellow
Manufacturer Part #:
  BNWTHBB041