Free Ground Shipping on all orders $75 or more within the continental 48 states of the US!
Six Pack 3oz Dazzle Bingo Dauber
Classic ink with glitter added. Love to dazzle? These daubers are 3oz (80ml) in size with a standard tip that is easily removed and replaced. You can now purchase the glittery magnificence of Dazzle's by the six pack for a discount! The six pack will contain the same size and type of daubers.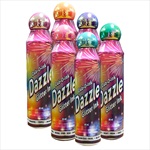 Assorted
Manufacturer Part #:
  IC3DAA4
This is a package of random colors. All six daubers will be 3oz Dazzle daubers.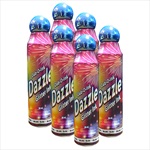 Blue
Manufacturer Part #:
  IC3DA014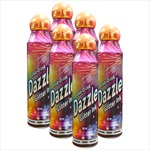 Orange
Manufacturer Part #:
  IC3DA024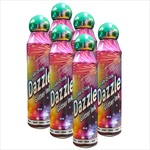 Green
Manufacturer Part #:
  IC3DA034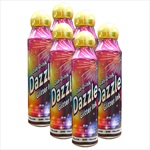 Yellow
Manufacturer Part #:
  IC3DA044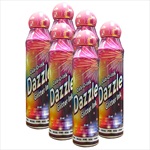 Pink
Manufacturer Part #:
  IC3DA054
Red
Manufacturer Part #:
  IC3DA084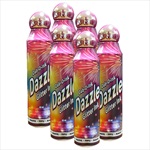 Purple
Manufacturer Part #:
  IC3DA094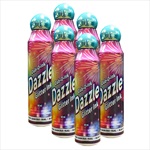 Teal
Manufacturer Part #:
  IC3DA454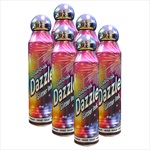 Violet
Manufacturer Part #:
  IC3DA524