Free Ground Shipping on all orders $75 or more within the continental 48 states of the US!
Double Roll Tickets Full Case
This is a full case of 20 rolls of 2-part ticket rolls, each roll has 2000 tickets individually numbered. Tear one part off and put into the raffle, and give the other stub to the customer for a confirmation. The tickets are soft colored so they remain easily visible. Color may slightly vary due to recycled paper.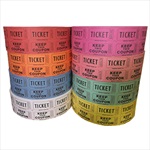 Assorted (2000x20)
Manufacturer Part #:
  MNDRTAFC
This is a full case of 20 assorted double roll tickets. The colors that may be recieved are blue, orange, green, yellow, pink, red, purple, and white which will be random.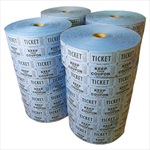 Blue (2000x20)
Manufacturer Part #:
  MNDRT01FC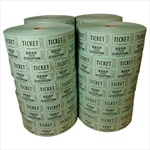 Green (2000x20)
Manufacturer Part #:
  MNDRT03FC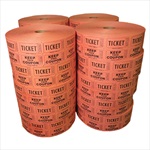 Orange (2000x20)
Manufacturer Part #:
  MNDRT02FC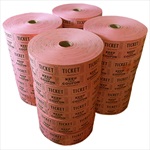 Pink (2000x20)
Manufacturer Part #:
  MNDRT05FC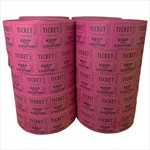 Purple/Magenta (2000x20)
Manufacturer Part #:
  MNDRT09FC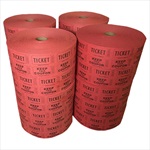 Red (2000x20)
Manufacturer Part #:
  MNDRT08FC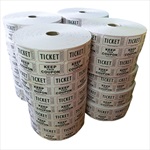 White (2000x20)
Manufacturer Part #:
  MNDRT17FC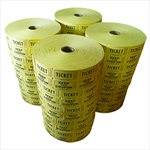 Yellow (2000x20)
Manufacturer Part #:
  MNDRT04FC