Free Ground Shipping on all orders $50 or more within the continental 48 states of the US!
Six Pack 3oz Bingo Brite Bingo Dauber
Why use normal ink when you can dab with Bingo Brite? This is the smart choice for brilliant ink! The dauber is covered in a unique brightly colored, star studded, Bingo Brite sleeve that matches the color of the ink. It is 80ml or 3oz in size. The cap is easy to remove or close, while the tip is of standard dauber size and is easy to replace. The dauber is easy to refill for continued use. When you purchase a six pack you will recieve six identical daubers for a discounted price.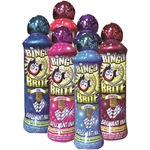 Assorted
SKU:6BB3OZASSO
Weight:1.50
This is a package of random colors. All six daubers will be 3oz Bingo Brite daubers.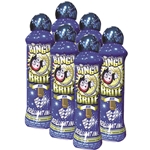 Blue
SKU:6BB3OZBLUE
Weight:1.50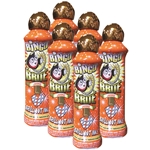 Orange
SKU:6BB3OZORAN
Weight:1.50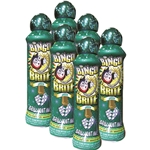 Green
SKU:6BB3OZGREE
Weight:1.50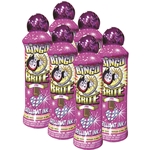 Pink
SKU:6BB3OZPINK
Weight:1.50
Red
SKU:6BB3OZRED
Weight:1.50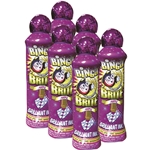 Purple
SKU:6BB3OZPURP
Weight:1.50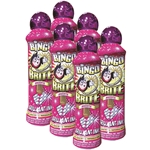 Magenta
SKU:6BB3OZMAGE
Weight:1.50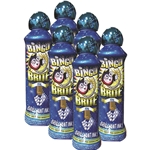 Teal
SKU:6BB3OZTEAL
Weight:1.50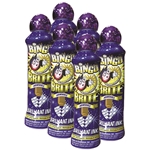 Periwinkle
SKU:6BB3OZPERI
Weight:1.50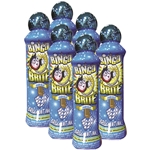 Baby Blue
SKU:6BB3OZBABY
Weight:1.50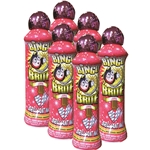 Coral
SKU:6BB3OZCORA
Weight:1.50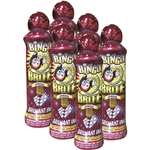 Crimson
SKU:6BB3OZCRIM
Weight:1.50
---