Free Ground Shipping on all orders $50 or more within the continental 48 states of the US!
One Dozen 3oz Glitter Ink Bingo Dauber
We have the Glitter Ink formula for you! The groove grip bottle is ergonomic, easy to hold, and comfortable to use. Non smearing, fast drying Dabbin' Fever ink with a glitter twist. A new, exciting holographic label with color matching metallic caps. They have 80ml or 3oz of blue, green, red, purple, orange, gold ink with an easy to remove and replace standard dauber sized tip. Buy a dozen right here and get a discount!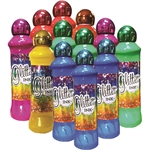 Assorted
SKU:DOZGLITINKASS
Weight:3.00
This is a package of random colors. All twelve daubers will be 3oz Glitter daubers.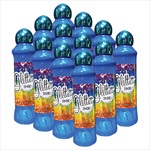 Blue
SKU:DOZGLITINKBLUE
Weight:3.00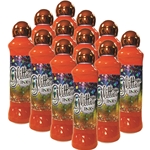 Orange
SKU:DOZGLITINKORANGE
Weight:3.00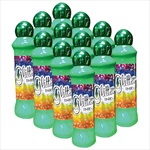 Green
SKU:DOZGLITINKGREEN
Weight:3.00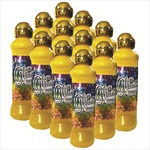 Gold
SKU:DOZGLITINKGOLD
Weight:3.00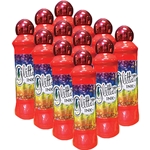 Red
SKU:DOZGLITINKRED
Weight:3.00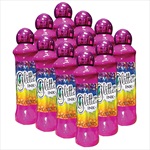 Purple
SKU:DOZGLITINKPURPLE
Weight:3.00
---